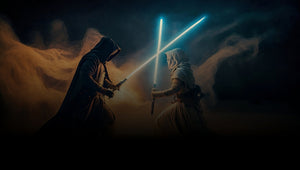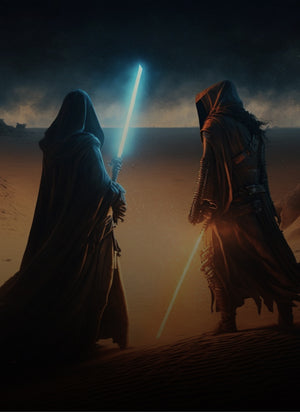 UP TO 52% OFF ALL
LIGHTSABERS
40% site wide PLUS 12% when you sign up below, unsubscribe anytime!
★★★★★

The product came in 2 weeks i was happy with the product and Sean contacted me if i need any help which was good service couldnt complain!!!

Starkiller's Force Unleashed Saber

Dalton - Verified Buyer
★★★★★

I was impressed with the quality of the hilt and blade, the sounds and effects that come pre-installed. I've been like an excited kid all day after it turned up this morning. I will continue to purchase more from this store.

89Sabers Obi Wan Platinum

Ryan - Verified Buyer
★★★★★

F***ING BLOWN AWAY!!! The coolest conversation piece I've ever owned. Thank you so much!!! Customer Service and Quality is top notch

Obi-Wan Ep 1

Josh Ollar - Verified Buyer
★★★★★

Best lightsaber you can buy for money! Thank you Sean and his team!!!!!!!

89Sabers Obi-Wan Platinum

Mario - Verified Buyer
★★★★★

Everything was perfect. The Saber is amazing, works perfectly and the delivery even got here faster than I expected!

The Darksaber

Dylan - Verified Buyer
★★★★★

Amazing product totally meet my expectation. Thank you Sean!

89Sabers Darth Vader Platinum

Jerome - Verified Buyer
★★★★★

I can't believe the beauty of the saber, already going to purchase my second one. When you light it for the first time you because a kid no matter how old you are.

Luke's ROTJ Saber

Erick - Verified Buyer
Lifetime Tech
Support
Payment Plans
Available
Hassle Free
Returns
1 Year
Warranty
A SEAN SOLO EXCLUSIVE
Introducing my first custom designed saber - The Crystal Fallen saber!
A Cal Kestis inspired saber featuring a game-accurate design, unique crystal reveal, and realistic sound effects powered by Proffieboard technology.
Only 50 ever made, less than 20 left!
COUNT DOOKU HAS ARRIVED
Count Dooku's lightsaber is a saber to be feared in the Star Wars universe. With its distinctive curved hilt and elegant design, it reflects the sophistication and skill of its owner.
THE DARKSABER
This saber has been passed down through generations of Mandalorian warriors and became a symbol of leadership and power.
Become the rightful ruler of Mandalore!
QUICK LINKS
ABOUT SEAN SOLO
Growing up in the same town as George Lucas, I've always shared a strong love for Star Wars.
About Us
SHOP SABERS
Browse our full collection of sabers and find the ones that call out to you through the Force.
browse sabers
CUSTOMER SUPPORT
Browse our knowledge base for more information, tips and tricks, tutorials, and more!
Learn More